TASTE OF YOU︎
PIZZAHUT
Brief
Pizza Hut wants to boots up day parts sales by highlighting the la carte menu.
Feature items: Roast chicken, ribs, salmon fruit salads, desserts….etc.
Target: Young adults
Sharing and social are the positioning of Hong Kong Pizza Hut. Hence, big groups and family households are our major consumer. It is an good opportunity to recruit younger generation with the a la carte menu promotion.
Aim:
Increase sales ( Very straight forward )
Objective:
1) Introduce the a la carte menu to public. Break the general perception that Pizza hut only sells pizza.
There is pizza and MORE.
2) Build up a young and fashionable image for new generation.
Strategy:
Get young adults
to try the a la carte menu
by showing them the variety of a la carte menu is able to satisfy every unique taste of them.


Creative idea: Taste of You

Pizza Hut 用心炮製過百款美食,滿足您的獨特口味。
Idea Statement: For every unique ones
Copy:
為你炮製過百款美食;選擇更多,滿足每一位獨特嘅您。
Rational: Pizza Hut A la carte menu serves over hundred items, satisfying every unique taste of you.


Idea Executions:

The choices of food usually reflect ones' taste, style and character.
Putting the dishes and charactered models side by side shows the relationship of both.
The right side demonstrate the variety foods served by PizzaHut and real life faces are used on the other side to bring up the very authentic "you".

TVC:


Spreading Channel: Print Ads + TV Commercial + Outdoor billboard

Creative Director: Kenneth Tung
Associate Creative Director: Rachel Lo
Assistant Art Director: Wai Wai Wai

Production period: Apr 2014 - May 2014
Launch perio

d: May

2015


Digital Solution:
Problem: To Pizza Hut, coupon is the most efficient way to drive sales. Yet, because of the operation issue, hard copy was always the only option in terms of coupon. In which, hard copy became a big hurdle of user experience in such everyday digital life. Besides, way of distribution always creates another cost concern to the client.

Youpon- Create Your Coupon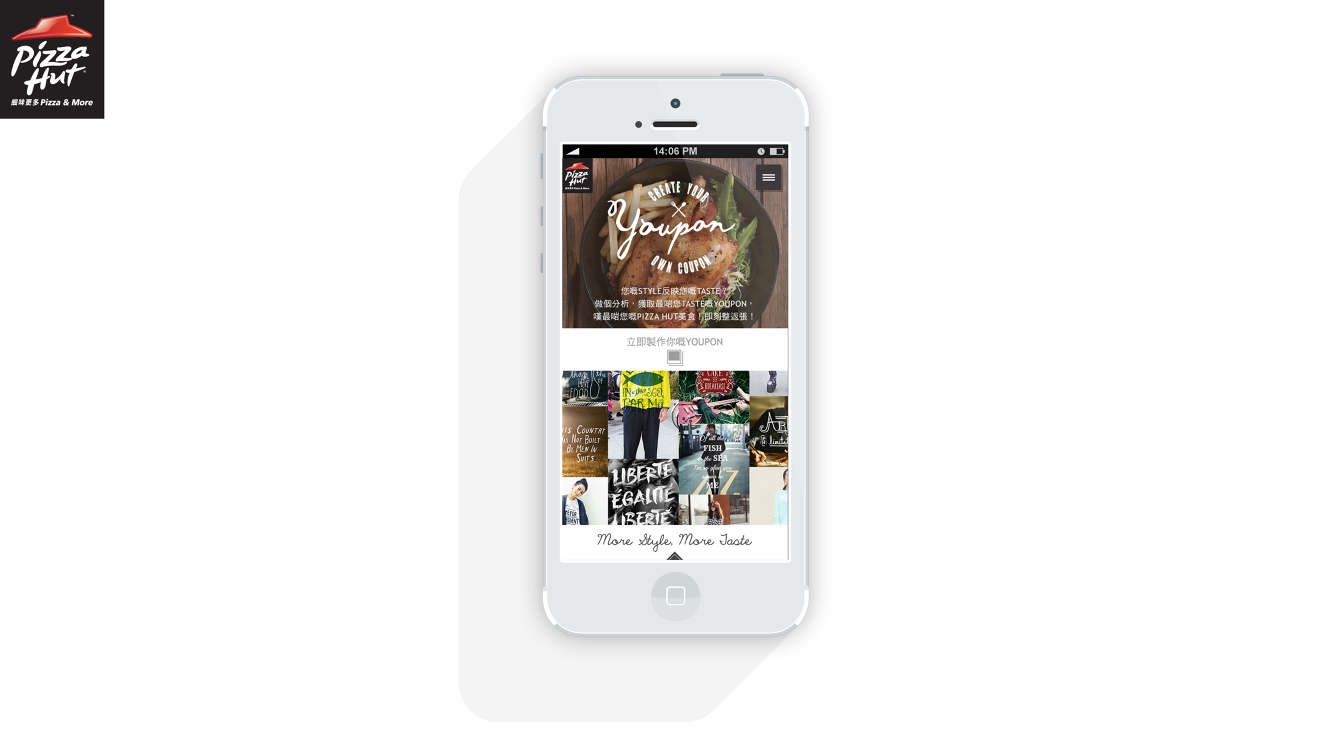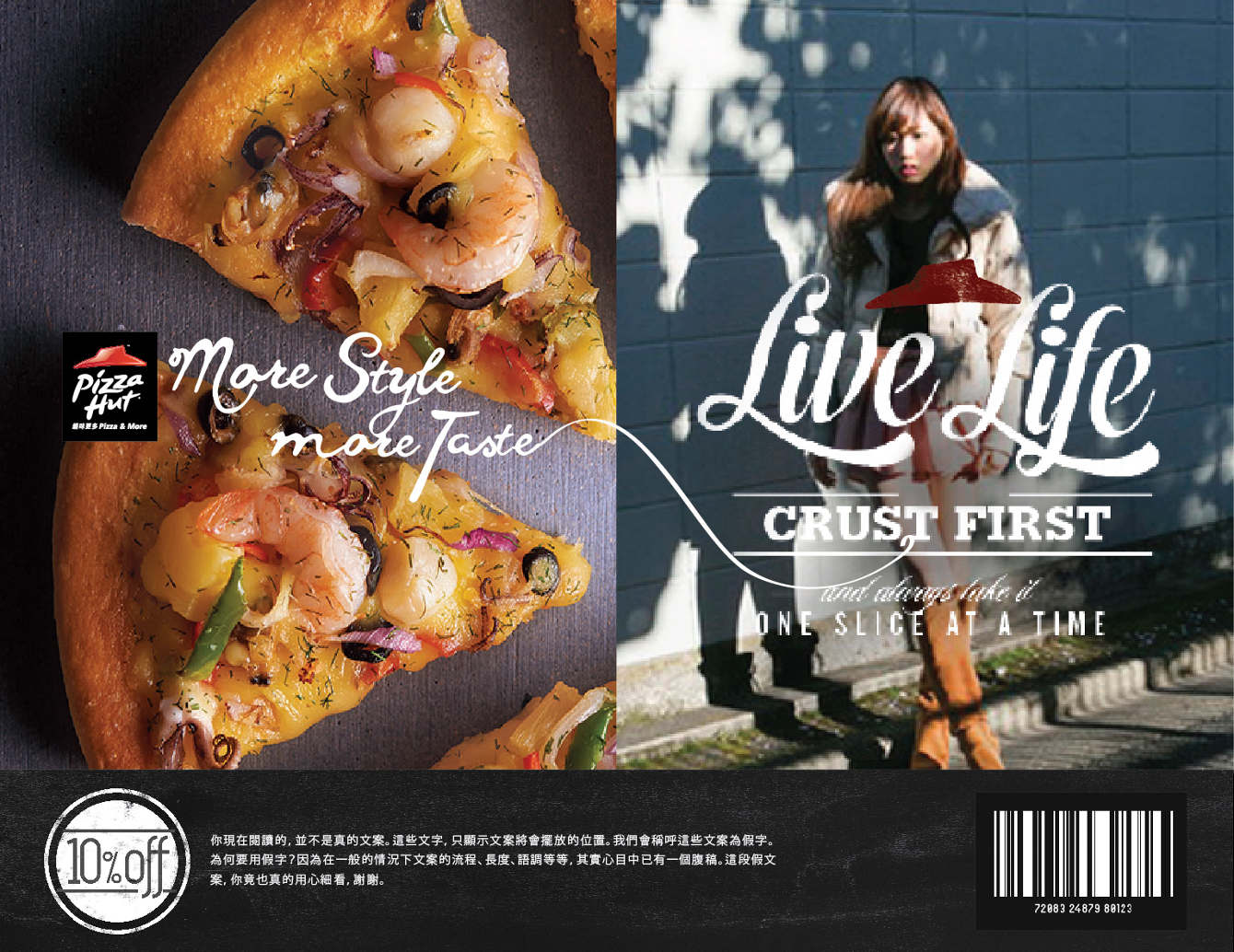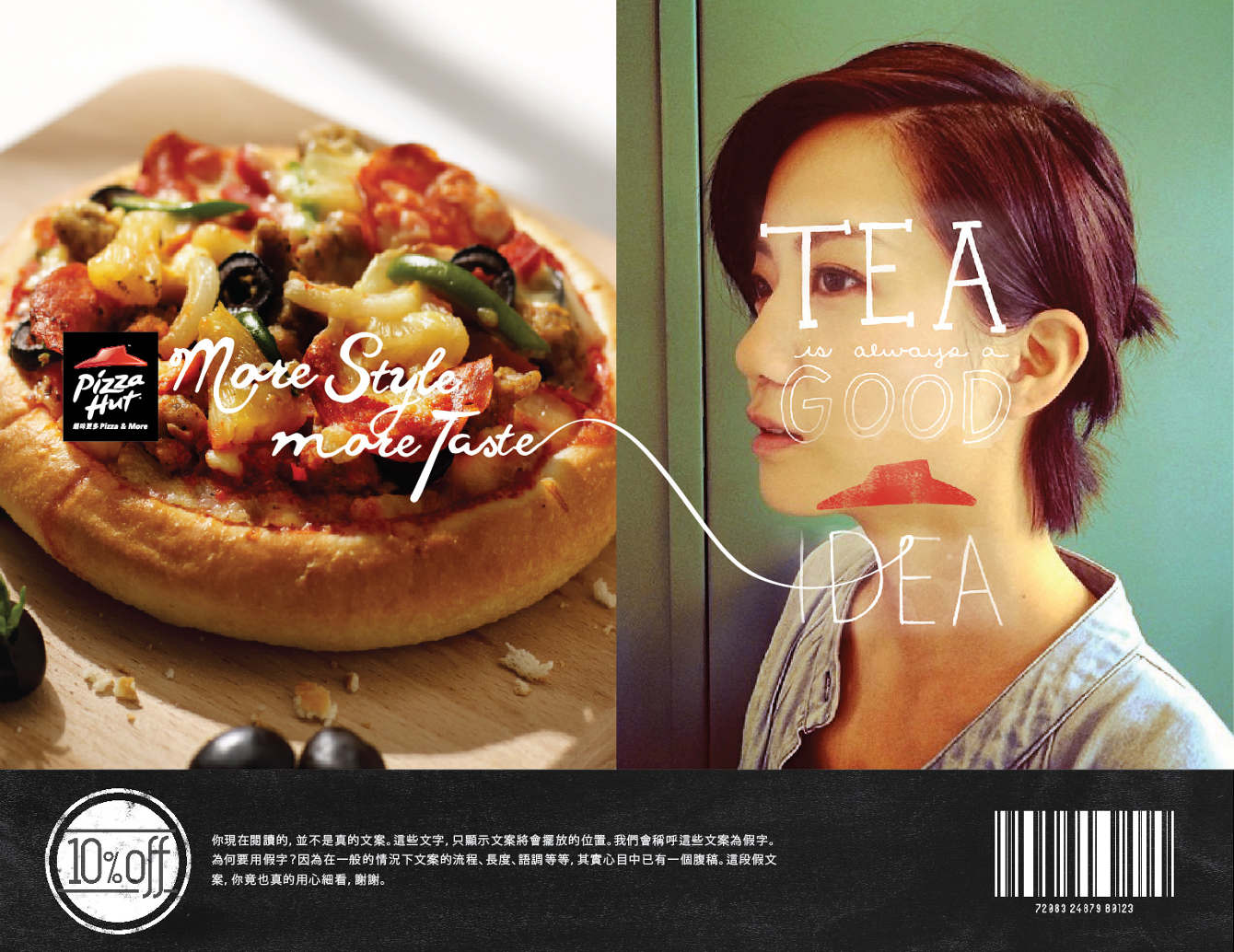 Spreading Channel: Facebook Tab Page + KOL Facebook Post + Paid Media


Incentive Design:



Creative Director: Kenneth Tung
Associate Creative Director: Rachel Lo
Assistant Art Director: Wai Wai Wai
And Digital team

AWARDS:
The MARKies Awards 2016
Havas Worldwide Hong Kong for Pizza Hut – "Youpon"
Gold: Best Idea – Web Design
Silver: Best Idea – Mobile
Bronze: Best Idea – Customer Engagement
The Mob-Ex Awards 2016
Best Mobile Site
Most Responsive Mobile Campaign

Project in May 2014