︎WISDOM IS OPEN | HKU
︎HKU Visitor Centre - Branding Direction
Brief
Aim & objectives
To let people know this exciting news of this souvenir shop's grand opening with its unique image to represent HKU
Tasks:
- Create an identity of this souvenir shop, with the historical factors being kept
- Drive traffic to this shop with gimmicky ways
- Impress visitors when they first come to this shop / the campus
- Make use of the glass-house area and suggest functions to be hosted there
- Design a WOW and provocative opening ceremony
Target:
Anyone who enters the campus. Including visitors (overseas and local), and campus users
(students and staffs). Or even passers-by. As the shop location is right next to the MTR exit.
-To fit with the university image (historical, reputational, academic and authoritative)
this souvenir shop has to be stylish/ approachable relaxing enough for everyone to spend time there.
Creative ideas:
Wisdom is free
Rational:


Based on the problems suggested, it would be good if the visitor centre can take over the responsibility to wash out the negative image, as it is the place that outsiders first approach to HKU.
Among the eight colleges in Hong Kong, some of them has been entitled with their outstanding expertise.
Like science goes for Hong Kong University of Science and Technology, and HK Polytechnic University is famous on its Design achievements.
While HKU posses fantastic academic achievements over the world. Why not make HKU own "Wisdom" among all?
Being the leading college in local and world, HKU definitely credible to be entitled the school of wisdom.
With the motto "spreading knowledge over", HKU believes wisdom apparently not belongs to a small group of people as the public think.


Put doors with heritage in school to bring out the long history.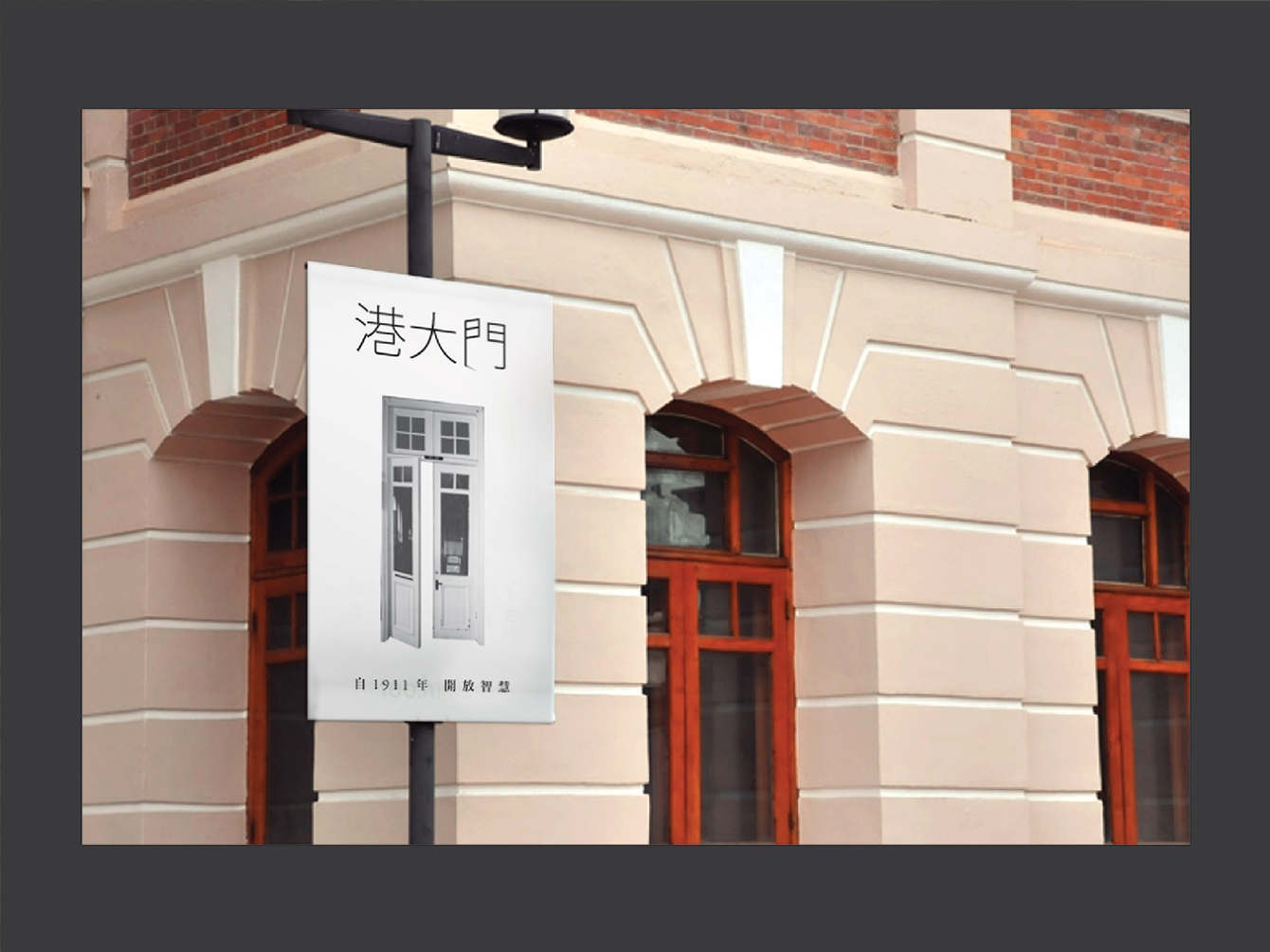 Two rectangles, representing the act of unlock. Another design of the wisdom door, in a complementary way.
Intelligent quotations will be craved on the brick. People can freely take away the brick of wisdom symbolizing wisdom belongs to everyone.
Taking advantage of the area outside visitor centre. A free library will be set up.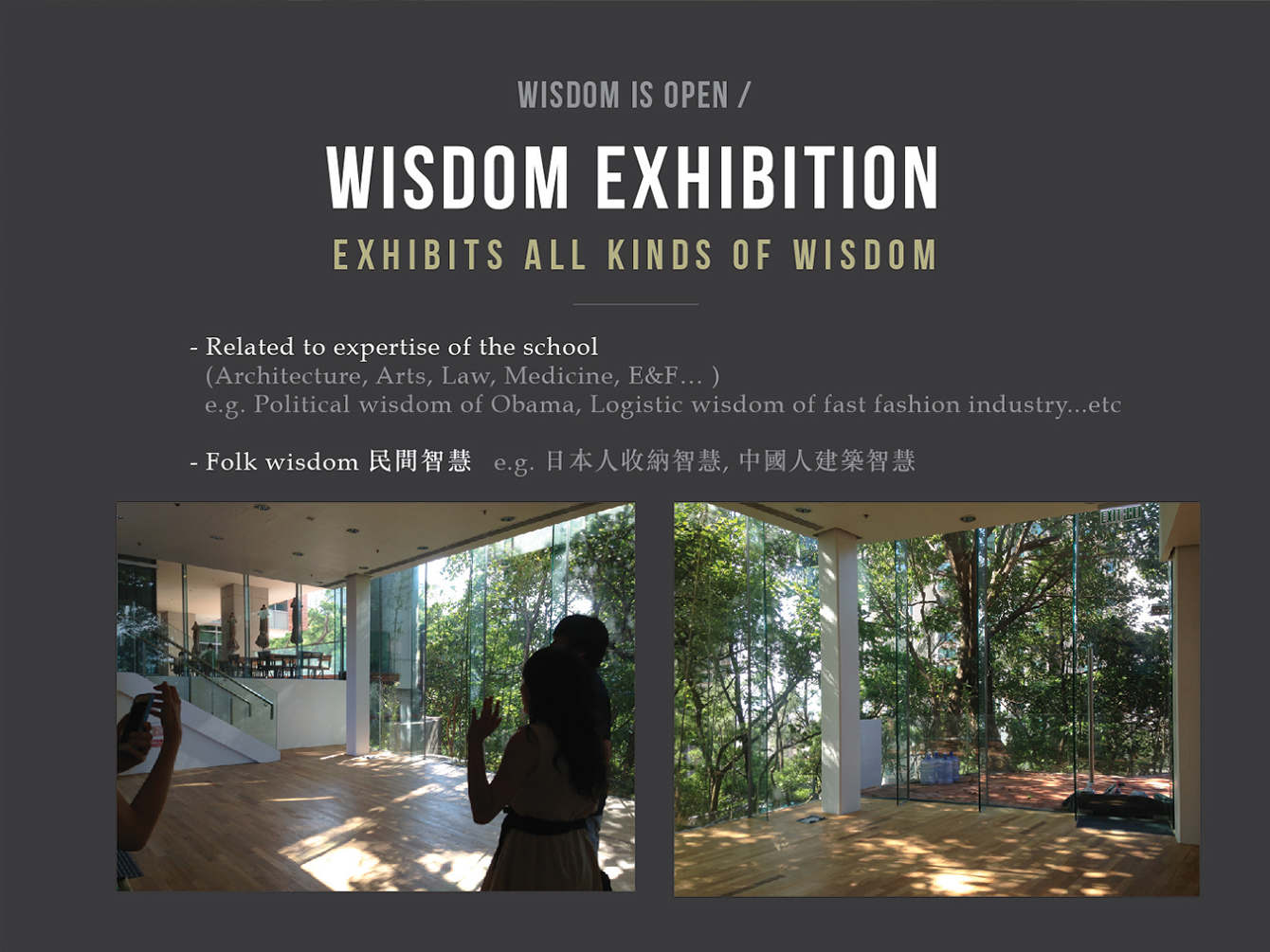 Free lecture online is an up-coming culture among world leading universities, such as Yale, Oxford ... to encourage knowledge sharing.


Base on the location based technology, visitors can witness the old happenings at the exact point they standing at through gadgets on hand. "Live videos" highly boosts the engagement of the journey.
Project in October 2013